Watch
thestriversrow: Check out the first in Poejazzi's interviews with The Strivers Row this week: On Being a Collective. 
Anonymous asked: It seems like everyone wants to change somethng in there past; if u had the chance what in your past would change?
perfectingtheartofbreathing asked: Just wanted to say, that you were really great on the closing night of the exchange. the whole experience was so surreal and special. Thanks for your poetry x
Anonymous asked: how old were you when you lost virginity?
Anonymous asked: Do you believe a man can cheat on a woman they truly love and are meant to be with?
Anonymous asked: How do you fall out of love?
milz-k asked: I always start to write and after about three lines I get stuck. How do you pick back up once you've caught a bad case of writers block?
akissofbeauty asked: Who was the last person you forgave? Who do you still need to?
Anonymous asked: You have sad eyes. Beautiful, but sad. Like you've seen too much.
Anonymous asked: Is your dad light skinned or of "light complexion"? And I know tht shouldnt matter because its said even if you 1% niggah you a 100% niggah in the oppressors eyes who seemed to love 100% niggahs but nyway your dadd is he a biracial
Anonymous asked: I miss the fuck out of you!
dreadgyal asked: First off, big fan! I'm also a poet, but new to the scene of spoken word. I was wondering if you had any tips on how to make my pieces more concrete; right now I feel as though they are only scratching the surface of depth. Thanks for your time, and keep your art alive! Shall you never be silenced.
growthisntlinear asked: So , I know you probably get hundreds of messages starting out this way , but here's however many hundreds and one. You're amazing.On the days when all I have are a bruised soul, broken heart, weak mind and a well rolled blunt your poetry makes me feel a little less shitty and reminds me to pray. "Strive" has gotten me through the nights when I have been more than ready and...
kevonn asked: "Maskless" my fav. but i still don't understand it fully, why u shortly explain?
Anonymous asked: I am so fascinated by you, you are my favourite puzzle.I just love cracking the Miles Code,lol. Are any of these correct? x xxxx xxx xxx xxxxx xxx stood for i love her,she loves him? you have only been in love once,she's the same girl you are currently with and will marry someday. The tattoo on your right arm was for your parents and you love your daily cigarettes (P.S if I was her I would...
dancingonedge asked: With my photography, i'm all about finding inspiration in new ways. Where do you get your inspiration from for your writing? What are you most inspired by? (p.s. you are a beautiful man) :)
Anonymous asked: I just wanted to let you know that your poem with Carvens Lissaint, "Strive", saved my life. I watched that every morning for about 2 months straight when getting out of bed was like taking on the weight of the world. Thank you so much, and please never stop writing/ performing poetry. And remember that you, Miles Hodges, have changed the course of at least one life. Thank you, from the...
Anonymous asked: I have friends like you .... you know soo light bright you almost white and I wonder have you ever at any moment in life beem asham of skin prefrence??
Anonymous asked: Two questions. What do you see yourself doing at 30? Who are the 3 white women you are most attracted to?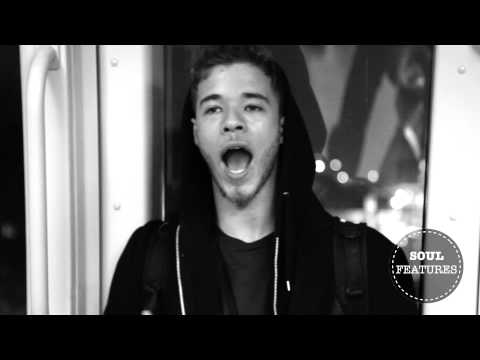 thismodrnlove asked: What is your reasoning behind the idea that "Blacks cannot be racist, they can only be counter productive." It's an interesting idea to me
Anonymous asked: where can i buy the strivers row dvd
Anonymous asked: You are honestly my biggest inspiration. I know you hear that a lot, but I mean it with everything left of me. I'm fourteen years old, a freshman in high school. Just last week I've been diagnosed with SCLC, Small Cell Lung Cancer, due to secondhand smoking. I found you as I was going through YouTube and instantly fell in love. I have been writing Slams as much as I can and I will...
recklessromances asked: i'm on speech team at school and i compete in the poetry category. i am christian, so i made a poetry program about God and the idea of faith and identity. i used parts of your piece "what's in a man" and a lot of alysia's work as well. i'm competing in 2 days and i just wanted to let you know that you inspire me daily; your words are part of what keeps me going, and...
Anonymous asked: Most people only like your work because you're pretty and go to the gym and eat enough protein to have well-defined biceps. Don't believe me? Write 2 poems you think are of equal merit. Record one yourself, put it on YouTube, and blog about it. Record an ugly person reading the other other one; then blog about it to get it some attention. The Ugly Person Poem will get a tiny tiny...
Anonymous asked: how do you view womanhood and manhood?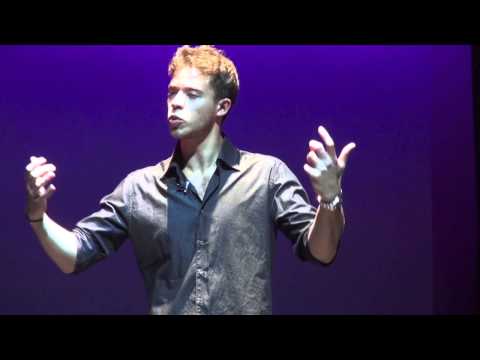 My Viewer Choices
These are the 5 poems I would want to see performed…luckily ya'll get a whole show.  Waffles by Zora—One of my favorite pieces by a young woman who literally defines the journey from uptown to Yale with her very being. Hip-Hop by Josh—This poem will go down as one of the most important creative critiques on Hip Hop culture in the last ten years…written by one of...
Anonymous asked: Sometimes something comes along where you wonder how your life was complete without it. Your work blows my mind, no kidding. I'm white, I have no culture just as you said and it breaks my heart. Sometimes I think I came from nowhere, just some watered down place but at least I have an open mind and can properly appreciate beauty. I try and write poetry but I always feel like I'm too...
Anonymous asked: This is the poet Miles Hodges?
Dear Leap Year,
There's nothing like you. February gets to sit in its throne just a little bit longer and March holds the springtime close-fisted behind its back like a 25cent secret. Sleeping in, like its Sunday—twelve noon and you're still under the covers—bedsheets that feel like they've been made from ten thousand grandmother hands. The sun gallops through the morning window like an army of...
7 Reasons To Love Summer
   1. The sun. 'Round mid-May, when the rain has severely beaten my mind into a constant pulp of montone grey, the sun rears her head from beneath the ashes of a seven month cold and it feels like I can breathe again. Breathe. 2.  Summer Nights are often the closest we get to Heaven on earth.  3.  The Women. Their legs literally seem to get longer in the summer. Their hips get a taste of...
9 Things I Want/ed To Be When I Grow Up
    1.  A Magician. 2.  A MOTHERFXCKING ROCKSTAR.   3.  Various dates in Twentieth Century America.  I'd skip myself entirely in some cases. In others I'd wring out every last second.   4.  Point Guard for the New York Knicks. 5.  A rainforest floor.  More than anything I believe in life itself, and what a pleasure it'd be to feel the feet of all those colors. I been to Costa...
THREE FEARS
I fear nothing except…                1.  Divorce.                2.  Bees.                3.  God. Which is interesting—because real love don't run out, honey never rots, and heaven reigns always and all ways.                     CRAFTED X MILESXMILES
10 WAYS TO GET HIGH
    1.  Write a poem.  Make it an honest one. 2.  Hug your mother.  Sink into her arms until it becomes clear you came from somewhere gorgeous. 3.  Roll a spliff. 4.  Take that poem from #1 and tattoo it to the inside of your skull.  Walk with it everywhere.  Make sure that everyone you speak to throughout the days knows that honesty is dripping from every inch of your fingertips, and you...
11 Things I Shoulda Said
    1. I'm sorry. 2. I have more fingers than people I trust, and I am not one of those people. 3. I have more hands than times I've seen men admit they are scared. Manhood is a funny thing. The intrigue of standing tall swallows your skin and all of the sudden keeping ones spine intact becomes more important than the truth. 4. You are a fucking liar too and I hate you for it. You...
15 CRACKA-NIGGA THOUGHTS ON A WEDNESDAY
#NOTDALTONSKIDS 1.  Sometimes I feel like writing about race is sad and pointless.  What do you possibly got to say.  It's deeper than any speech.  It's sharper than any King's dream and heavier than the weight on Martin's great-great grandfathers grave.  It's bolder than the boldest and weaker than the weakest of Mandela's steps. It is sterner than the firm of Biko's grip and windier than the...
Anonymous asked: were you named after Miles Davis?
Anonymous asked: You're such an inspiration. You and the other Striver's Row poets are exactly what I aspire to be like. Thank you :) Oh, and I am possibly going to be competing in Brave New Voices. Any advice from you guys?
Anonymous asked: I just want u to know that I love you and The Strivers Row and you guys inspire me. Btw I have a question, why do u have to b so gorgeous?
Anonymous asked: on the very end of one of your poems I hear you sing a little, have you ever considered singing?
Anonymous asked: do you like black girls?
Anonymous asked: I think I have probably fallen in love with you. You seem absolutely perfect. You're extremely attractive and a poet which means you have a way with words. I've just discovered you and i'm already a huge fan.
Anonymous asked: What 3 characteristics must a woman possess to date you?
rselas asked: "On My Way to Harlem" Gregory Porter--reminds me of you. Langston Hughe's essay "Who's Passing for Who" reminds me of you, as well. The way he speaks about the artists and the writers. I don't really believe in reincarnation, but the way he describes them, you've gotta' be one of them.
Anonymous asked: do you believe in love
Anonymous asked: do you get groupies? lmao i know thats a funny question but my brother is a poet and he just has bitches on bitches and i think its funny
Anonymous asked: Favourite writer?
Anonymous asked: what do you think of odd future?